Dan and Leona Cleveland
When it became apparent that our home's roof needed to be replaced, I started to research various options. Replacing a roof requires more than selecting the roofing materials. I quickly found that there were a variety of options available from big box stores, general contractors and installers recommended by roofing manufacturers. I wanted good workmanship, trustworthy installers and honest recommendations about the state of my current roof and what needed to be done to keep my home in top quality condition. Peach Roofing offered all those options at a comparable cost. My roof was completed quickly and they left my property clean and clear of all the old shingles and roofing debris plus cleaning up all nails and other metal objects. I would heartily recommend Peach Roofing. I found them to be reliable, hard working and very competent.
Martin and Linda Lehfeldt, Metro Atlanta, GA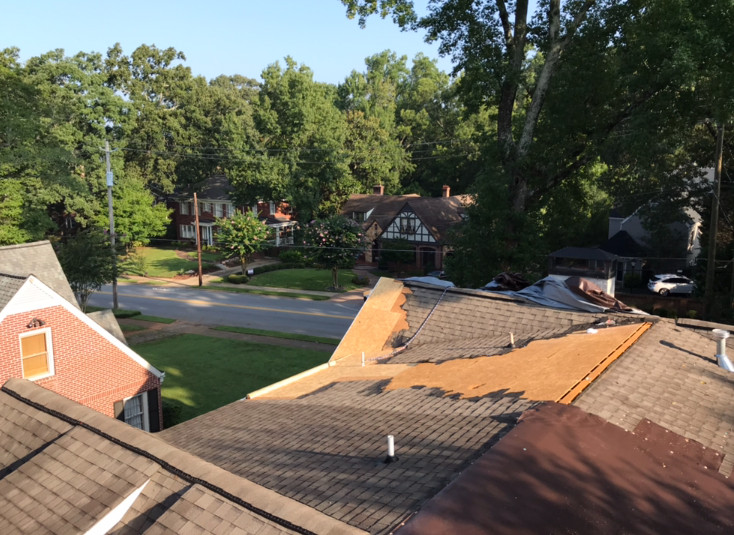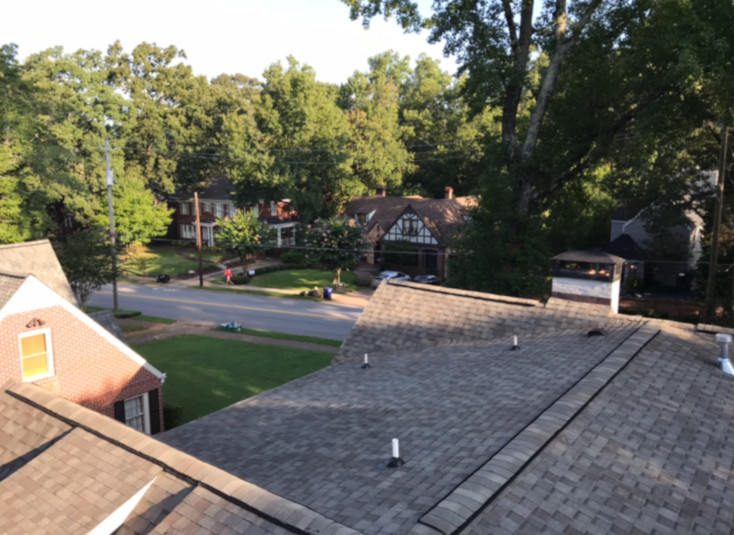 Before we discovered Peach Roofing, we had many different contractors repair and replace parts of our complex roof with its many different angles and surfaces–all with limited success. Inevitably, parts of the roof began to rot or leak again.

After Peach Roofing agreed to replace the entire roof, the team did a wonderful job. They provided us with a clear estimate, and billed us accordingly. They were organized, efficient, and thorough. They arrived on time, worked steadily, and stayed until the day's work was done. When they were finished with the project, there was no evidence that they had been there; the property was completely cleaned. We have had no further problems.

We highly recommend Peach Roofing to anyone who wants a completely professional job at a fair price.
Becky Holcombe, Buckhead, GA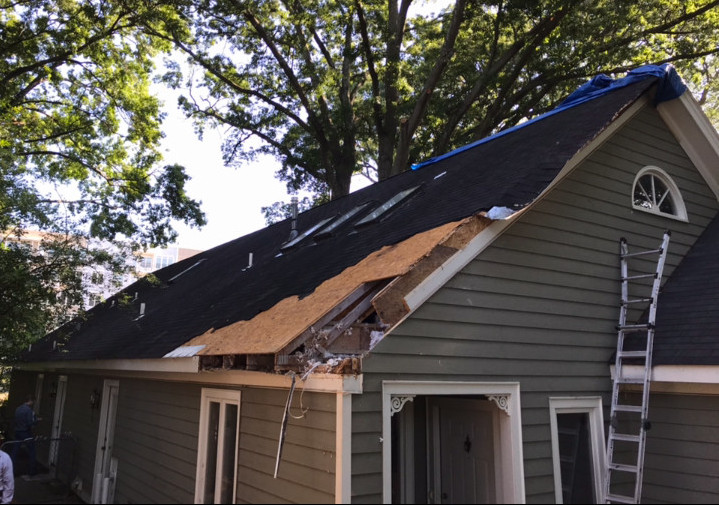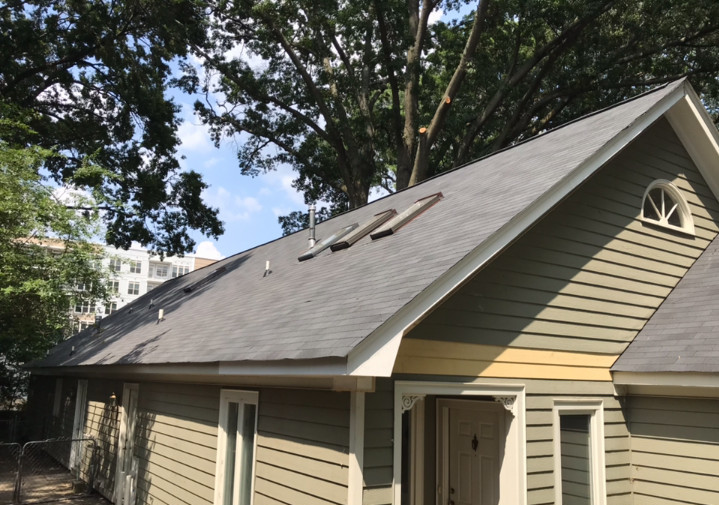 I'd like to compliment Peach Roofing. Peach Roofing has handled three projects for my family, and he's now our go-to contractor for roofing and structural repairs because of his top-quality work, his fair pricing and his professionalism.

I recently needed Peach Roofing' help when a neighbor's oak tree fell onto the corner of my home, crunching part of the roof and the structure below. They quickly gave me a detailed estimate that was very fair. He doesn't have the lowest prices in town, but he delivers a terrific value.

My home needed structural repair and a new roof, including custom wood trim and skylight flashing to replace items that were no longer available. Carlos gave me photos documenting the repair process, and he stood by his estimate. The project took five full days to complete, and Carlos' team was friendly and efficient throughout. After the work was done, the team carefully cleaned the area, and Carlos made sure that I was happy with the final result.

I highly recommend Peach Roofing to anyone looking for a contractor to handle residential roofing or structural repair projects.